The Right Way to Reach Your Online Audience
We can help you select the right marketing solutions for growing your business online.
Get a Free Demo
Call Us to See a Live Demo
We strive to provide excellent service to our customers. We will find the solution that best suits your needs. Get a free demo today!
866.542.2555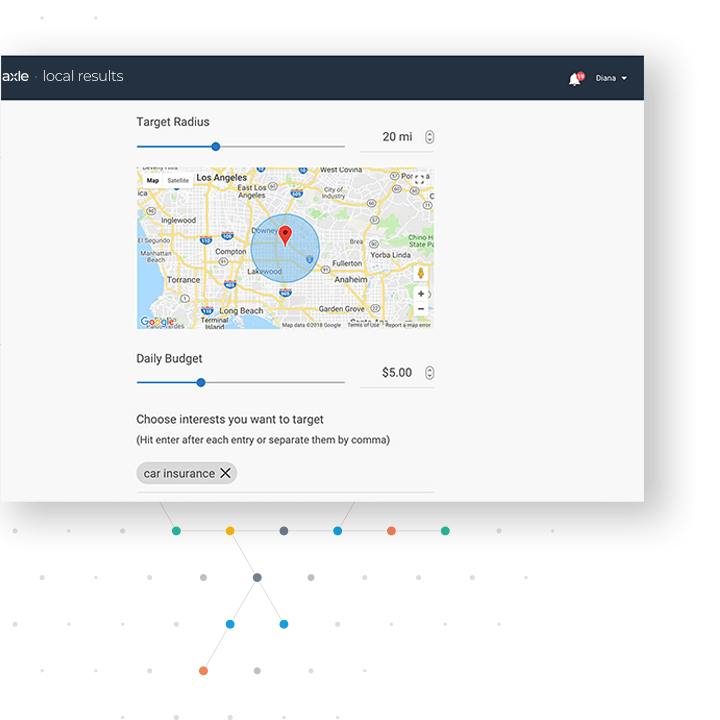 We'll create a complete Google Ads campaign for you. Since we're connected to the Google API, we can enhance campaigns with our own data. Behind the scenes, we've configured certain settings based on our many years of experience running Google Ads.
Distribute business data to hundreds of directory listing platforms. Through our platform, we offer the ability to create and edit business listings easily through the dashboard. In addition, any business data we already have stored in our database is automatically applied to the campaign.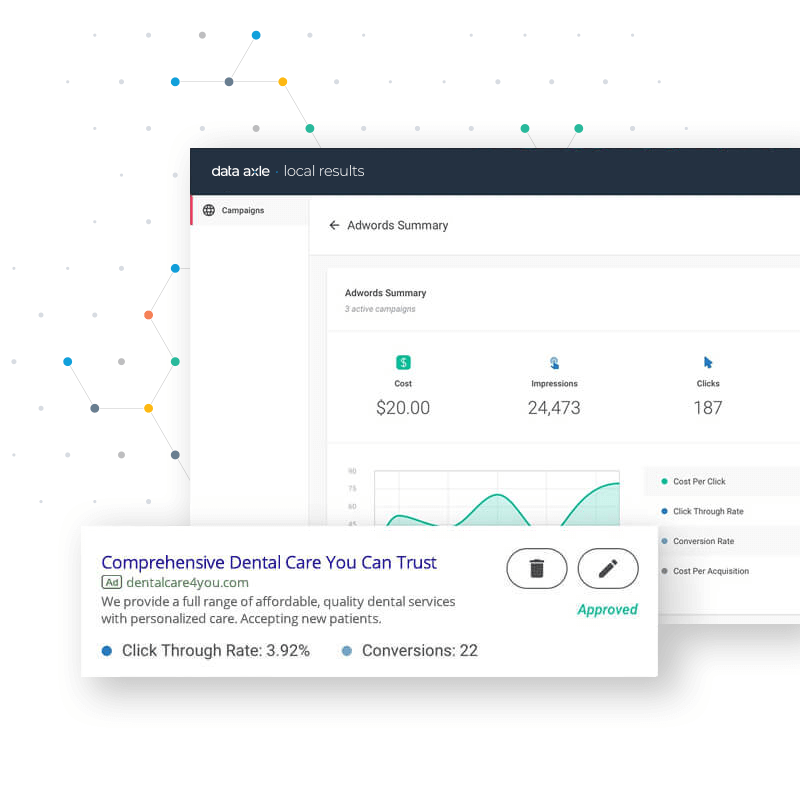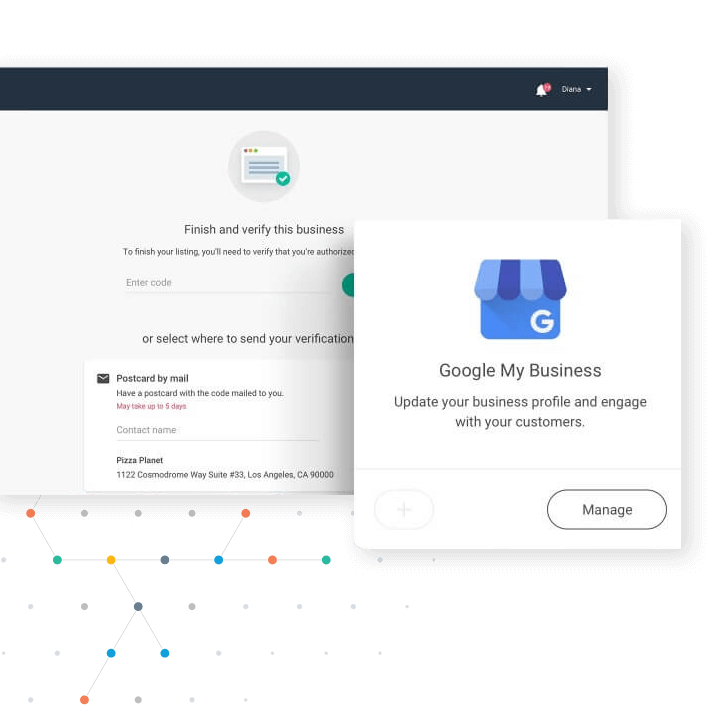 Google My Business is the ultimate driver of organic traffic for most small businesses. We make it easier for you to manage your business reviews on Google and how people look you up.

Prospect & Nurturing Emails
We'll help you send emails every month to prospect and keep in touch with your current customers. This is a great way to win new business and keep everyone informed.

Postcards
Our experts will help you create a postcard to deliver information to new prospects or your existing customers. Tell us what you have in mind, and our creative team will do the rest!

Targeted Display Ads
Marketing doesn't stop after someone leaves your website. We'll help you reconnect with your site visitor audience by remarketing display ads to potential customers.

Social Media Ads
Your prospects are on social media, so it's vital you have a presence there as well. We'll help give you visibility by boosting your social media posts. Don't have a Facebook™ page? We'll build one for you.
Take the Next Step for Your Business
Call 866.542.2555, or fill out the form. One of our experts will contact you.